The term IT professional has become a very common word nowadays. However, do we really know who an IT professional is, or what role he plays in shaping up the Information and Technology industry? Let us see how important an IT professional is.
Who is an IT professional?
A professional is a person equipped with the knowledge, skill and technique about that particular field. A professional is qualified in the field, in this case Information and Technology or he may be engaged in this profession for a period of time to be called an expert.
Training also comprises a great part in becoming an IT professional. As this field is developing in rocket speed an IT professional has to be on his toes to keep oneself up to date.
A person with all these qualities including an eagerness to learn new things make an IT professional.
The role of an IT professional
IT or information and technology requires professionals who can transfer or use other information through computing, This involves various tasks like calculate, build, repair, test and maintain different hardware and software products which forms a complex network of computers situated at different locations.
Companies hire a huge number of professionals throughout the world to perform the various duties. Once a professional is hired he has to expand his knowledge across various domains in order to cater to the different requisites of the field.
This is because multiple computers are multitasking using many tools and platform. The main aim of the professional is to live up to the expectations of the industry, the clients and the general public .As the IT industry grows, more complex computer system evolves.
So does computer dependency. Most of the organisations are embracing computerization as the days pass. This in turn has made the role of an IT professional vital . So the demand for well qualified IT professional is on the rise.
Qualities of an IT professional
First and foremost he has to be in love with technology. He should be ever ready to grasp any sort of technology belonging to past present or future. He should not complain but utilize every opportunity to prove his mettle as a technological expert.
Secondly, he should be data friendly. He must cruise along with all sorts of the data instead of losing himself amidst a maze.
An IT professional should always be "a jack of all trades" as far as technology is concerned. One may specialise in certain field, like cloud, delivery, coding or big data, at the end of the day one should be capable of handling any type of technology.
An IT professional should not keep himself confined to only technology itself. He should be able to understand the business aspect of the market too.
An IT professional should be able to describe technology in layman's language to a common man instead of using technical jargons.
His hunger for knowledge should not secede at any point and he should make himself state of art in the technical world. He should always be ready to share his acquired knowledge with his colleagues and newcomers in the industry.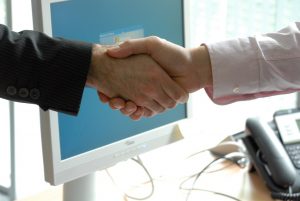 The security aspect is also a very crucial part of the industry. So a successful professional should be alert of the security breaches and take prompt action against such hacking and misuse of data. For this defense is his first and foremost priority. This is done by minimizing human error in his field.
In this profession, being a team player is very important, it is always profiting to take everybody along with you to succeed in an endeavor especially if one has to stay in the crease for a substantial amount of time. Camaraderie is the other name of success in this profession.
Creativity is also another aspect which attributes a true IT professional. This industry is in a growing mode, and the speed is picking up rapidly. So stagnancy equals to death of a professional's career.
He has to venture into new avenues in order to keep track with the industry as well as the changing environment. Innovation is a key word in this field. The professionals should be motivated to egg on in creating new technology.
A tech wizard always seeks a path to expand his knowledge. So a hitch or glitch in technology becomes a scope to hone his technical abilities instead of creating a hindrance.
He takes up a challenge and diverts a negative aspect into positivity. Acting in such a manner prepares a professional to face every situation with a smile and gradually he becomes an expert in problem solving.
Future in Store
All this said and done, can a person possessing all these qualities yet having no ethical sense called a true professional? Absolutely no. In this fast moving life it is easy to take a shortcut and run after money forgetting all moral values.
However a true professional never does this. His attitude towards his employees, colleagues and clients reflects his dignity and ethics.
The industry too looks up to such professionals. Youths search for a role model in IT professionals and they should live up to the reputation by delivering on time and ethical practices.
They should constantly be in a mode of learning and creating new technologies beneficial to the world. A person with exceptional skill yet pursuing unethical acts will always be looked down upon and can never be called a true IT professional.